Your WaVv Team Behind the Scenes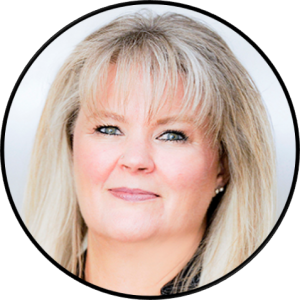 Kimberley Van Vliet
CEO & Founder
Kimberley founded WāVv over nine years ago to follow in her family's legacy of service to Canada through Aerospace, Defence and Security (ADS). As a third generation Van Vliet she specifically is uniquely positioned from the civilian side ensuring that the best technology, research, and innovation is provided to the women and men in our armed forces. WāVv was created to diligently engage in securing those vital elements.
Global efforts require global partners which is why the business linkage of the Energy sector is valued. Recognized as one of the top five Canadian influential women in Defence, Kimberley has enabled the alignment of the two sectors. Solutions and innovative technology requirements in both sectors are remarkably similar. WāVv facilitates the cross sector acquisition of solutions and services. Coordinating with three critical partners Government, Industry, and Private Sector, securing innovative solutions while supporting research and development continue to ensure the right solution is provided.
Kimberley is the founder and creator of CONVERGX™ – the first conference of it's kind bringing together both the Energy and ADS industries together. The purpose is to discuss opportunities, technologies, problems, solutions and opportunities that both industries and those that affect and are affected by them have.
Brad Robson
President & COO
Brad has diverse global experience in executive business management and strategic development. He continuously builds profitable relationships in many global sectors with a focus on Energy, Technology, Aerospace, Defence, Security, Intelligence and Government. An accomplished corporate strategist, his ability to understand the vision and lead results have advanced the growth and operational efficiency.
Brad's expertise is to deliver innovative solutions from diverse ideas. Whether working with large or emerging small & medium businesses, profitable and purposeful commercial opportunities are his focus. Serving in an executive leadership position in global technology companies has provided for strong understanding in the areas of cyber security, intelligence, government relations, energy, defence and technology innovation. Working to continue building business beyond borders. As President of WāVv the focus is to accelerate common solutions for common problems among all industries. Based in Calgary, WāVv works with clients knowing that the success of that initiative relies on diversification and the attraction of industries and investment to Canada. Understanding the demand and engaging our clients into those new supply chains is the cornerstone of our business both locally and internationally.
His entrepreneurial mindset drives his passion for fostering and encouraging team collaboration and experimentation to deliver solutions. None of that could be accomplished without the support of all levels of government and the relationship with many industry associations at home and abroad.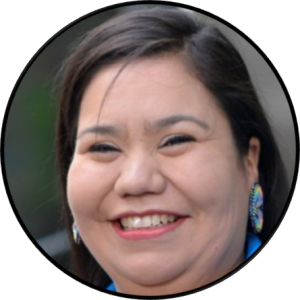 Cheryl Cardinal
President & CEO of Indigenous Center of Energy
Cheryl Cardinal graduated from the University of British Columbia, earning a Bachelor of Arts with a double major in Political Science and History. She completed Building a High Performing Business, an MBE program, at Dartmouth College's Tuck School of Business. She is an entrepreneur who has focused on fostering mutually beneficial relationships with Indigenous Communities and the energy and mining sectors. Currently the President and CEO of the Indigenous Center of Energy (ICE), Cheryl continues to cooperatively work with Indigenous representatives from the United States, Australia, New Zealand and Canada, focusing on specific key risk areas, including climate change, sustainability, renewable energy, mining, international trade, oil and gas. In 2015, Cheryl was recognised for her work with the Indigenous peoples by the United States Department of State.
She is the Managing Director of the Aboriginal Youth Business Leadership Foundation and is a member of the Indigenous Advisory Committee for the Alberta Women in Science Network's Power to Choose program. Cheryl sits on the Board of Directors for Environmental Refuelling Systems (ERS), a world class petroleum product supplier and distribution company. She also sits on the Board of Directors for the Aboriginal Friendship Centre of Calgary which provides programs and services to urban Indigenous populations. Cheryl recently launched the Indigenous Conference on Energy and Mining in partnership with ::dmg events at the Global Petroleum Show in June 2016 to ensure Indigenous voices were included in energy discussions. As an Advisory Committee member for Our Energy Future project, Cheryl will be recruiting, choosing and mentoring 15-20 youth from across Canada to engage in energy discussions and create recommendations that will go forward to Minister Carr in the fall of 2017. Cheryl Cardinal is Cree & Coast Salish and is a member of the Sucker Creek Cree Nation in Alberta, with family ties to Tsartlip and Snuneymuxw First Nations in British Columbia.